Nimus Notenverlag

office equipment + website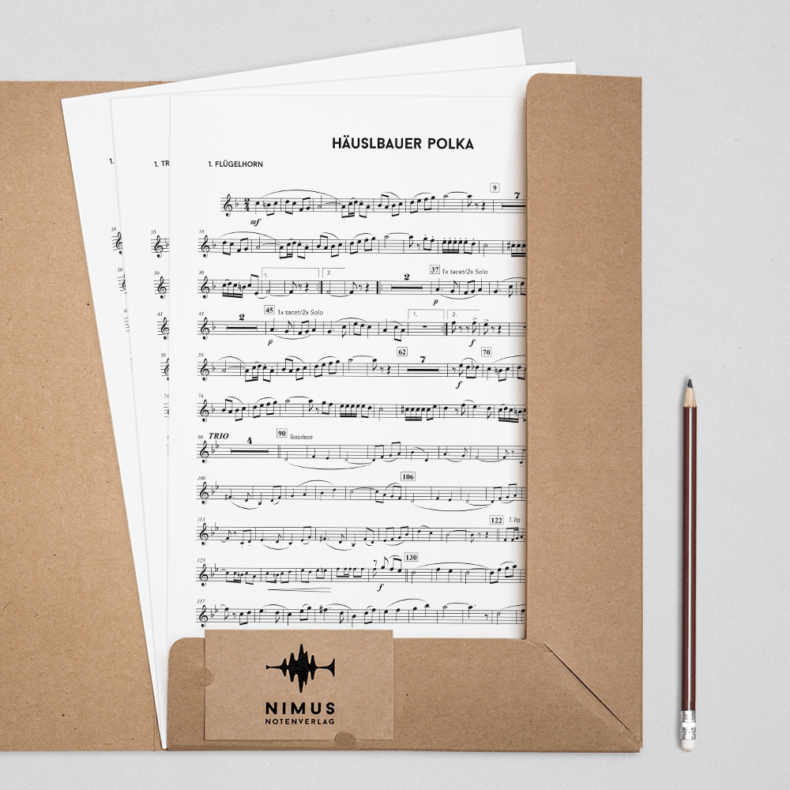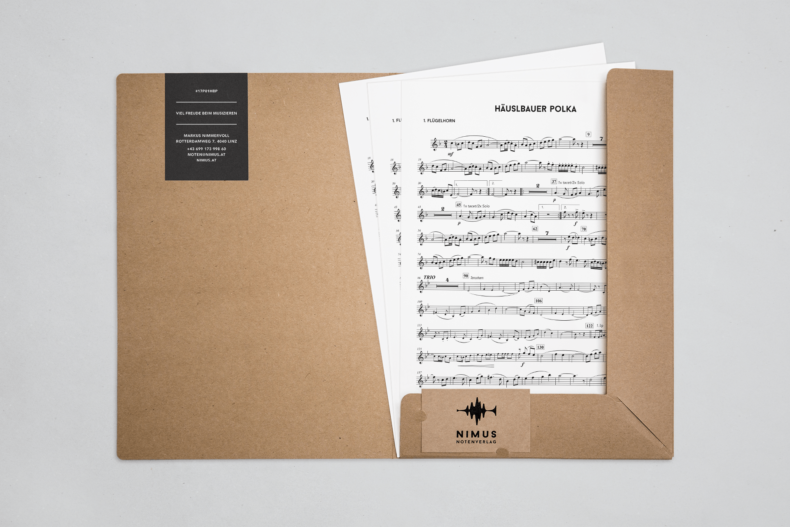 Nimus Notenverlag
Nimus Notenverlag – Noten für Blasmusik aus Oberösterreich – ist a music publisher from Upper Austria. Traditional sheet music, especially own compositions by the publisher himself is offered for sale.

To make the music publisher settled in a small music niche appear in a professional way from the beginning, we decided to choose a very sleek and reduced design. The logo is made out of a strong sans serif, the trademark combines a wind instrument with the ton curve, which got generated by speaking in the words "Nimus Notenverlag". Colors: grey, white, black and brown (craft paper) to get a little bit warmth and naturalness to suit the music genre.
I was pleased to support Nimus Notenverlag in developing logo, design, stationery (business cards, letter paper, map – stickers, stickers for envelopes, sheet music layout) and web presence including mock-ups for the product-presentations.
Project
logo, office stationery, website

Client
Nimus Notenverlag
Date
Dec 2017